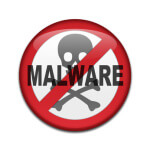 Are you noticing that your computer seems to be running slower than normal? Has it become a waiting game when you are surfing the internet?
Chances are you have fallen victim to a problem sweeping the internet. Spyware!
Spyware is a type of Malware that is installed on computers and collects information about users without their knowledge. The presence of spyware is typically hidden from the user. The spyware is usually secretly installed on the user's personal computer.  Sometimes spyware programs such as keyloggers are installed on shared, corporate, or public computers on purpose in order to secretly monitor it's users.
*I can help clean your computer and set up a strategy to prevent future problems*
There are programs out there that can stop Spyware and Malware from hitting your computer, but the problem is that once it is there, it is quite tricky to remove. Many times it is far more efficient to re-install your operating system. This is a very tedious task, and it is especially difficult if you do not have anywhere to backup your data.
You may want to hire a computer technician to fix it for you. They have the required tools to backup your data safely and restore it back onto your computer.  They can also upgrade all the software for you and give you some of the latest new free gadgets